As we all know, there were new stores added about 2 week ago. Bisou is one of them. I personally think It's brilliant.

It's like a time Machine back to the 80's & 90's. With the mix of fun popping colours, shoulder pads, and rips, this is truly a style for the rocker inside you. I presonally think this is a fabulous line with it's own unique character.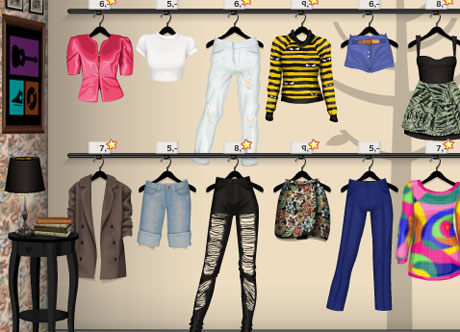 I can admit, some idems are a little out there, but then again, the 80's were CARZY.The mixture of cute hats, Plaids, and suspenders, really does add an elemnt that we don't see in any of the other stardoll brand.
Go wild with this new line, in rips, bold patterns, and shoulder pads!
Stay tuned for more days on the streets of
Paris
.
Much love. .
Paris♥